Rumors about John Lloyd Cruz and Ellen Adarna being in an exclusive relationship have been going around for quite some time now and although they refuse to divulge anything about the real score between them, they just continue to 'show' that allegations are most probably correct.
In a video shared on Instagram by a certain BeaRald Canada, John Lloyd was spotted pulling Ellen closer to him to kiss her lovingly while she was busy looking at the menu. The clip which was captioned, "Lovers in Paris" was taken at the wedding reception of their friend and longtime stylist, Rex Atienza.
The wedding of Rex and Jay Sarmiento was held in Paris, France on Friday, October 13.
Before the actual wedding, the duo also attended the welcome party of the hosts at the Lido de Paris; a French-style cabaret found in one of the known places there for luxury boutiques, cafes and theater, Avenues des Champs-Élysées.
The two have been in Europe for more than a week now and has noticeably been posting photos getting cozy in each other's company while on the trip.
While John Lloyd also posted one too, it has since been deleted but some netizens were able to take a screenshot of it.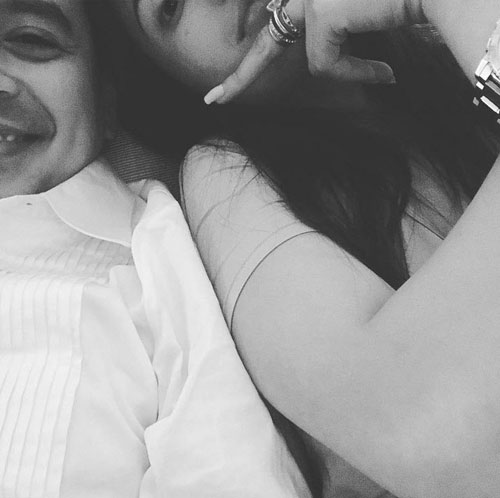 John Lloyd is currently in an indefinite leave of absence from work  as disclosed by ABS-CBN a couple of weeks ago.