Bench Boss Brings 475 Employees To Hong Kong Disneyland
The Bench boss brings 475 employees to Hong Kong Disneyland. Ben Chan, founder of Bench, took 475 of his staff members to Hong Kong Disneyland to commemorate the local apparel company's 35th anniversary.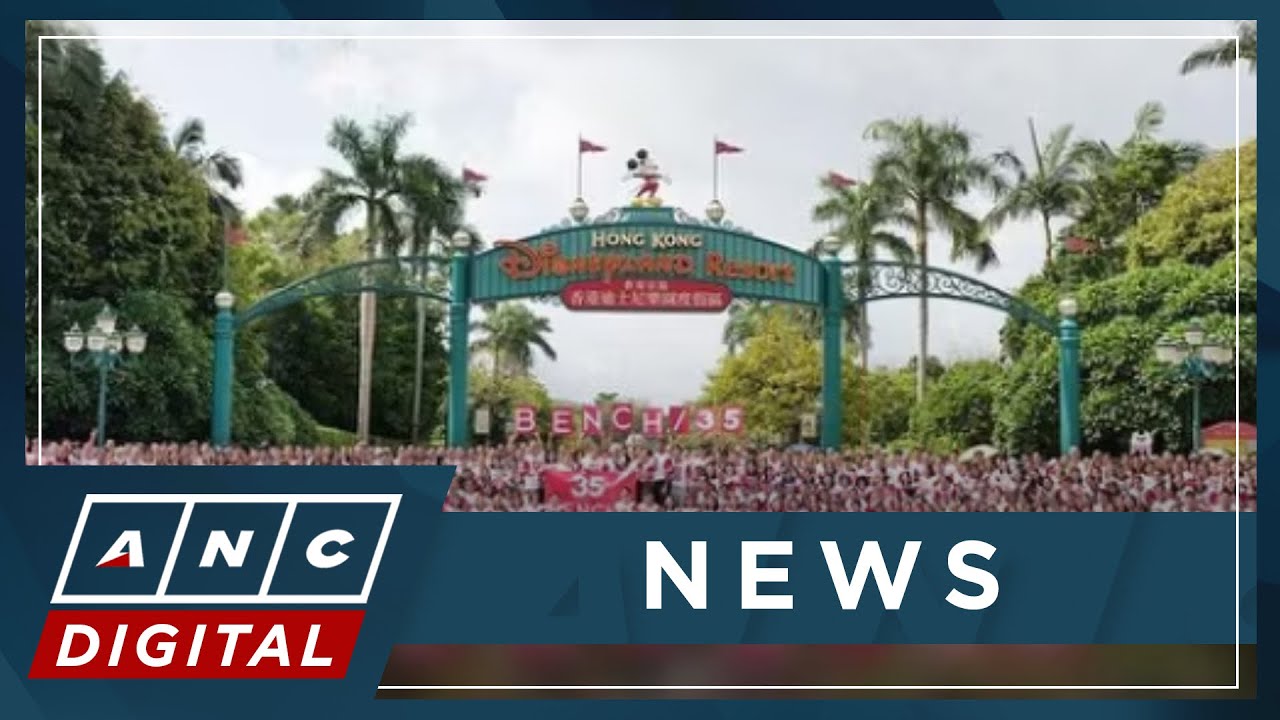 Bench boss takes 475 employees to Hong Kong Disneyland | ANC
The owner wrote on Instagram:
"

"

Grateful beyond for words for the incredible journey with my Bench family. Our 475 loyal employees are the heart of this celebration as we embrace the magic of HK Disneyland.- Ben Chan
The hosts Kim Atienza, Amy Perez-Castillo, and Christine Bersola Babao sent their congratulations to Chan on the anniversary of his company while also applauding his kind nature.
COPYRIGHT_KICK: Published on https://kickerdaily.com/bench-boss-brings-475-employees/ by - on 2023-08-18T09:52:34.174Z
"

"

Sama ako (I wanna come too).- David Licauco
The actor David Licauco wrote in jest.
Recently, the fashion company held fan meetups in the Philippines for Korean celebrities such as Wi Ha-jun, Kim Seon-ho, and the K-pop trio ITZY. In addition, the firm has the support of the K-Pop band Enhyphen.
Suyen Corporation, based in the Philippines, owns the Bench retail brand, which includes apparel, luggage, accessories, footwear, and perfumes. Ben Chan founded Bench in 1987. The company's first retail location was a t-shirt shop for men located within the SM Department Store (now SM Store).
Bench's first television commercial, which aired in 1991 and featured Filipino actor Richard Gomez as its spokesperson, established the practice of using celebrities to market products.
Over time, the business expanded to include women's apparel, undergarments, perfumes, home furnishings, snacks, and more. Bench now has locations throughout the United States, the Middle East, China, Myanmar, and Singapore, among other countries across the world.
Young fashion designers competed for the first time in the Bench Design Awards in 2017. Taking its cue from the popular apparel brand Bench, the first Bench Cafe launched in January of 2018.
Ben Chan began his education in a university in Manila, but he ultimately decided to finish his degree at a school in San Francisco that specialized in design. While he was finishing his education, he planned to remain in the United States for a total of four years and work at a drive-through movie theater.
After that period of time, he went back to the Philippines on the advice of his mother, who told him that the Philippines was a place where he could amass wealth more quickly than in California. In 1987, he launched his retail business by opening the first Bench store in his own nation.
His family is full of business-savvy people. His parents rose to prominence as the major provider of laundry starch. When he returned from his studies in America, his brother, Carlos, tutored him in business.
Carlos and their other brother, Manuel, both launched their own, different snack food manufacturing firms. His sister, Nenita Lim, owns a children's clothes store. He's always had a say in Bench's marketing decisions.
He is well-known for securing celebrity endorsements for things that are beneficial to the brand's growth. His first such breakthrough came in 1989, when he hired actor Richard Gomez to represent his fledgling Bench shop, which was more of a boutique pop-up within another major business at the time.
Ben is most well-known on Twitter, where he has more than 450,000 followers, and on Instagram, where he has more than 240,000 followers. In the Filipino film business, he is also a prominent film producer.
Share:
Twitter

|
Facebook

|
Linkedin