Sandwich, Massachusetts is a charming town located on Cape Cod, known for its rich history, beautiful beaches, and quaint New England charm.
The town was first settled in 1637 and is the oldest town on Cape Cod, making it a popular destination for history buffs.
Well, if you're not into history, there are plenty of other things to do and discover in Sandwich that will definitely interest you.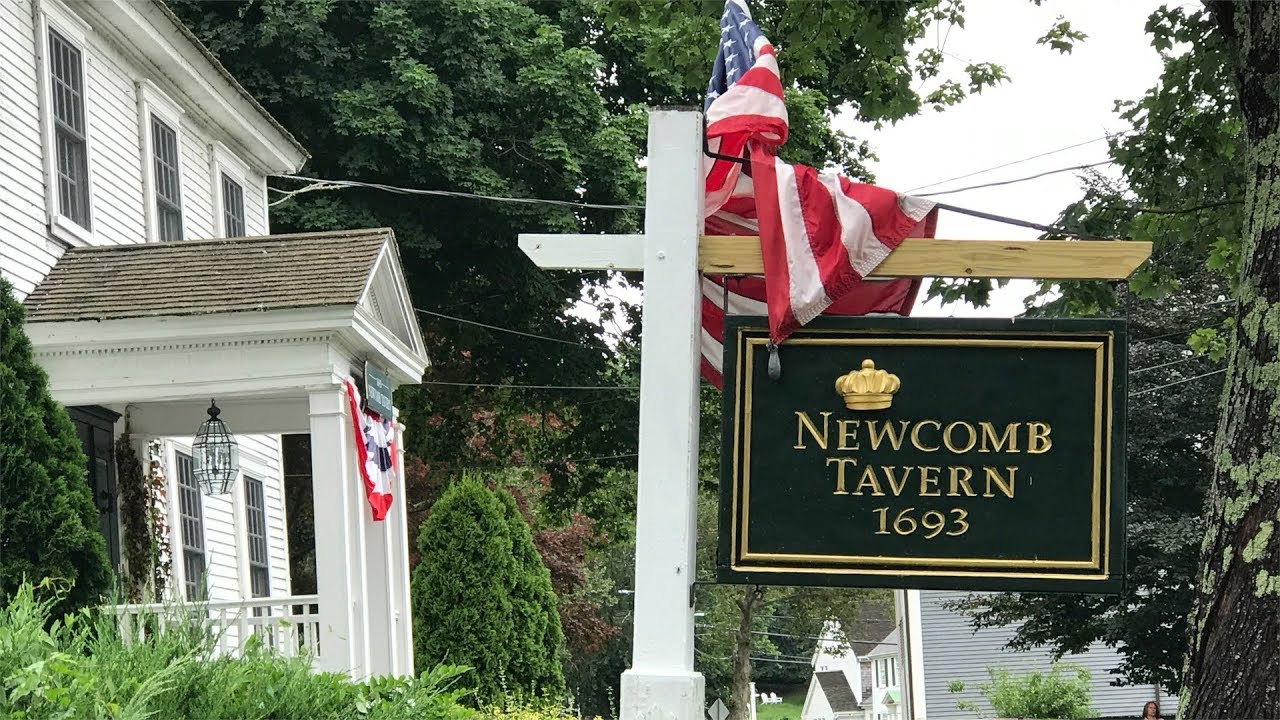 Sandwich, Massachusetts: A Town Dating from 1637
Sandwich is a town located in Barnstable County, Massachusetts, USA.
The area was originally inhabited by the Wampanoag Native American tribe, aka the Pokanoket people. The colonists negotiated a treaty with them to purchase the land.
In its early days, Sandwich was primarily an agricultural community, with residents farming the land and raising livestock.
The town also became known for its production of glass, which was made from the plentiful supply of sand in the area.
The Boston and Sandwich Glass Company - founded in 1825 - became one of the largest glass manufacturers in the U.S.
Visiting the town's glass museum is truly one of the best things to do in Sandwich!
During the American Revolution, Sandwich was an important center of activity, with many of its residents serving in the Continental Army. The town also suffered from British raids, including an attack in 1778 that resulted in the burning of several homes and businesses.
In the 19th century, Sandwich continued to thrive as a center of industry, with the manufacturing of textiles, shoes, and paper.
The town also became a popular summer destination for wealthy tourists, who built elaborate homes and estates along the coast.
Today, Sandwich is known for its historic charm and beautiful natural scenery.
Sandwich is also home to some of the most beautiful beaches in the region, with miles of pristine coastline that offer visitors a chance to relax and unwind.
In addition to its natural beauty and historic attractions, Sandwich boasts a vibrant arts and culture scene, with a variety of museums, galleries, and festivals that showcase the town's unique character.
Below are ten of the best things to do in Sandwich, Massachusetts, and help you plan your perfect Cape Cod vacation.
Know about the history and construction of the canal through interactive exhibits, films, videos, and displays.
There are also informational panels and artifacts highlighting the canal's impact on shipping, commerce, and transportation in the region.
At the front deck, there are rocking chairs found where you can relax while enjoying the waterfront views.
| | |
| --- | --- |
| Address | 60 Ed Moffitt Drive |
| Hours of Operation | summer: 10 a.m. to 5 p.m. (Memorial Day to Labor Day); rest of the year: 10 a.m. to 4 p.m. |
| Admission Fee | free |
| Other Information | ample parking available; there's a gift shop |
Watch as the grains are ground into flour and purchase freshly ground flour and other products at the mill store.
This historic working mill dates back to 1637.
It was originally built by John Wing, a local farmer, and was later purchased by the Dexter family in 1961.
In addition, go hiking and picnicking. There are several trails and picnic areas nearby. Truly, they are two of the best things to do in Sandwich.
| | |
| --- | --- |
| Address | 12 Water Street |
| Hours of Operation | May-October (Saturdays and Sundays; 11 a.m. to 4 p.m.) |
| Admission Fee | free (donations accepted) |
| Other Information | there's a small gift shop |
Check out its beautiful gardens, art exhibits, historic buildings, and a working carousel.
Two of the most popular exhibits include:
American Art and Carousel Gallery

Automobile Gallery (classic cars from the early 20th century)
The gardens are also a must-see, with over 100 acres of beautifully landscaped grounds and unique horticultural displays.
| | |
| --- | --- |
| Address | 67 Grove Street |
| Hours of Operation | 10 a.m. to 5 p.m. daily (regular season) |
| Admission Fee | Adult $22; Youth (3-17): $12; Children 2 and under: Free |
| Other Information | biking and skateboarding not allowed; check their website for photography policy |
Feel free to browse the antiques at your leisure.
Spanning over 6,000 square feet, it features a wide range of high-quality antiques, including:
furniture

pottery

glassware

jewelry

vintage clothing
| | |
| --- | --- |
| Address | 131 Route 6A |
| Hours of Operation | 10 a.m. to 5 p.m. (daily) |
| Admission Fee | free |
| Other Information | ample parking available on-site |
Take a walk to get stunning views of the harbor and the Cape Cod Bay at the Sandwich Boardwalk.
For couples, this could be one of the best things to do in Sandwich - and could even be the most romantic one!
The boardwalk is approximately 1,350 feet long and takes about 15-20 minutes to walk from one end to the other.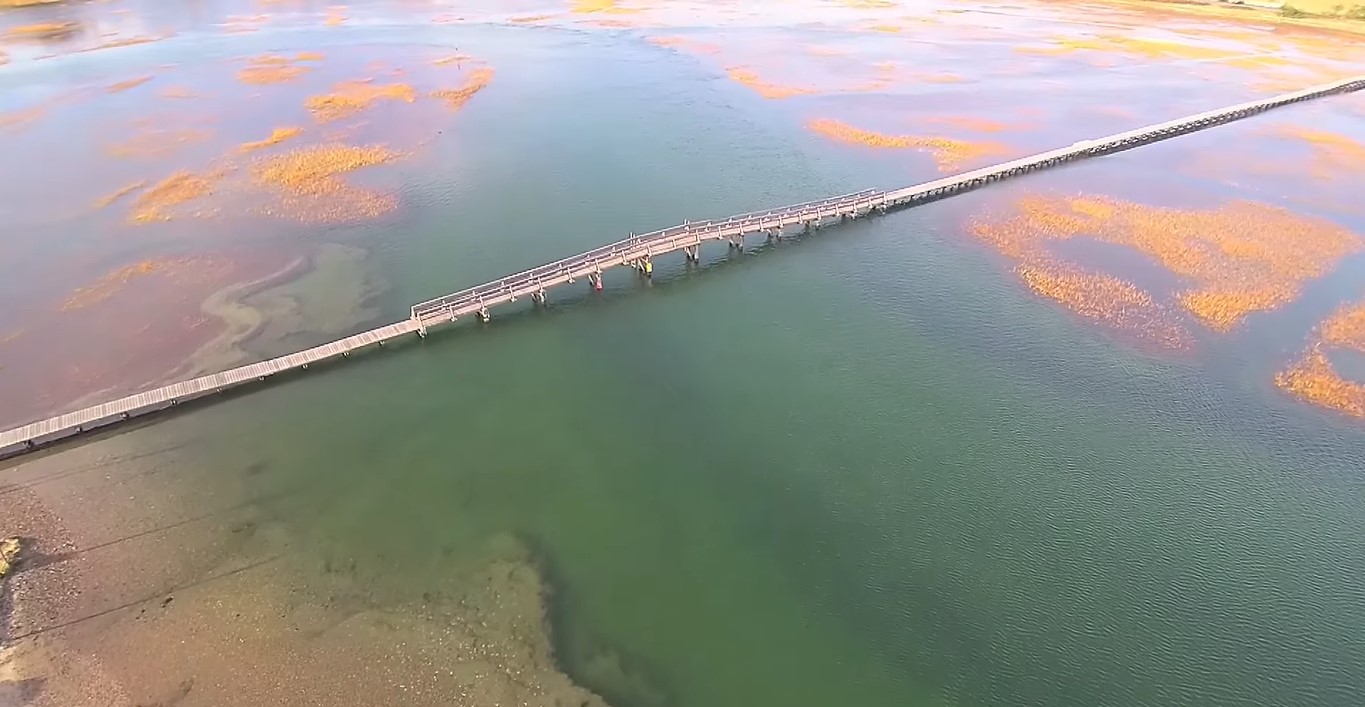 An aerial morning view of the long stretch of the wooden Sandwich Boardwalk in Sandwich, Massachusetts
Along the boardwalk, you'll find benches where you can sit and enjoy the view, as well as informational signs about the local history and ecology.
There are also several small shops and restaurants nearby where you can grab a bite to eat or do some shopping.
| | |
| --- | --- |
| Address | 103 Wood Avenue |
| Hours of Operation | daily |
| Admission Fee | free |
| Other Information | parking available at the nearby beach parking lot |
Also known as the Sandwich Bazaar, see its antiques, collectibles, crafts, and other unique items for sale.
You can find everything from vintage clothing and jewelry to handmade pottery and furniture.
Indeed,
shopping
is one of the best things to do in Sandwich!
The market also features food vendors and live music.
| | |
| --- | --- |
| Address | 34 Quaker Meeting House Road |
| Hours of Operation (for 2023) | April 5-October 25 (Wednesdays, 6 a.m. to 112 noon); April 16-Oct. 22 (Sundays, 7 a.m. to 12 noon) |
| Admission Fee | free |
| Other Information | free parking; not all vendors accept credit cards |
Explore
a variety of exhibits and displays
, including an extensive collection of glassware produced by the Sandwich Glass Company, as well as works from other notable American glass manufacturers.
Witness the art of glassblowing firsthand through live demonstrations.
Get hands-on experience of working with glass. Participate in a variety of programs and workshops, which cover topics such as:
glassblowing

glass cutting

glass fusing
| | |
| --- | --- |
| Address | 129 Main Street, corner of Route 130 (Main Street) and Tupper Road |
| Hours of Operation | closed: January; February-March (Wednesday-Sunday; 9:30 a.m. to 4 p.m.); April-December (9:30 a.m. to 5 p.m.) |
| Admission Fee | $12.00 (adults); $11.00 (65+); $2.00 (children 6-14); free (ages 5 and under) |
| Other Information | offers membership ($25-$275) |
Take a guided tour (first-come, first-served basis) of the facility and:
learn about the local ecosystem

see the various stages of fish development (from eggs to juvenile fish)
Feed the fishes in this fish farm. Some of the fishes are:
By the way, one of the best things to do in Sandwich is birding, and this place is - surprise! - an ideal one for bird watching.
| | |
| --- | --- |
| Address | 164 Route 6A |
| Hours of Operation | 9 a.m. to 3 p.m. (daily) |
| Admission Fee | free |
| Other Information | some walking on unpaved paths; parking available |
This is a beautiful spot to visit for a day trip or for an extended vacation.
The beach has a long stretch of sandy shoreline that is perfect for walking and beachcombing.
Other possible outdoor activities:
swimming

sunbathing

fishing

hiking
Several hiking trails lead through the dunes and marshes.
The beach has a snack bar as well as a gift shop. There are also picnic tables and grills available for use.
| | |
| --- | --- |
| Address | 15-minute drive from downtown Sandwich |
| Hours of Operation | June-September (9 a.m. to 5 p.m.) |
| Parking Fee per vehicle (no admission fee) | $20 (weekdays); $25 (weekends and holidays) |
| Other Information | restrooms and outdoor showers available; wheelchair-friendly paths |
If road trips are your thing, then better consider the Old King's Highway, also known as Route 6A.
This
road
runs through the town's historic district and offers visitors a glimpse into the area's rich history and culture.
This could very well be on the top of your list of the best things to do in Sandwich.
You can start their journey at the Sandwich Town Hall, which is located at the beginning of Route 6A.
From there, you can walk or drive along the road and explore the various historic buildings, museums, and attractions.
Aside from Dexter's Grist Mill and the Sandwich Glass Museum, other notable stops along Old King's Highway include:
a.
Hoxie House
(18 Water Street)
This historic home was built in 1675 and is one of the oldest houses in the U.S. that is still open to the public.
b.
Daniel Webster Inn (
149 Main Street)
This historic inn (new name: Dan'l Webster Inn & Spa) was built in 1852 and features a restaurant and bar.
c.
Green Briar Nature Center and Jam Kitchen
(6 Discovery Hill Road, East Sandwich)
This center offers nature trails and a jam-making kitchen. Learn how to make jams, jellies, and preserves.
You can also enjoy the scenic views along the road, which winds through the town's:
salt marshes

beaches

cranberry bogs
In the fall, the area is especially beautiful as the leaves change color.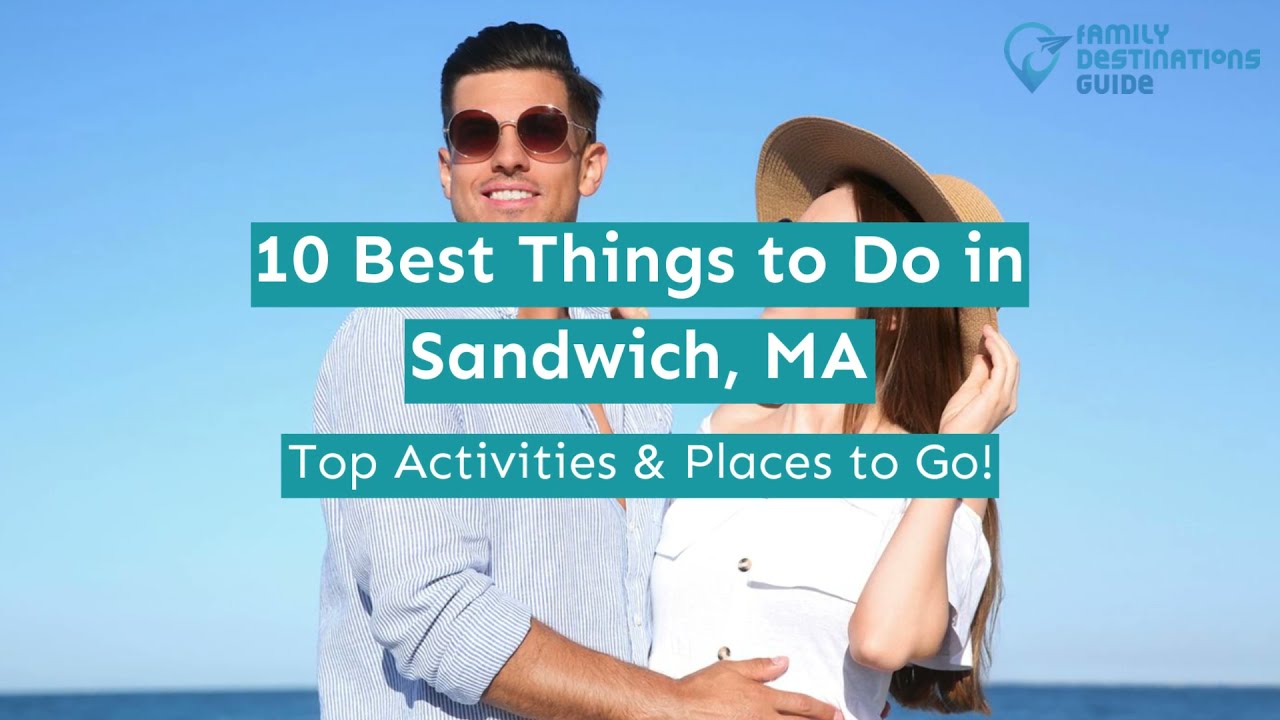 10 Best Things to Do in Sandwich, MA
Actor, comedian, writer, TV director, and producer Sam Brown was born Samuel Kelly Brown on October 26, 1981 in Sandwich, Massachusetts.
Steve Kamb, a fitness instructor, writer, and founder of NerdFitness.com was also born in Sandwich.
Retired National Hockey League player Thomas Emilio "Tom" Poti lives with his family in Sandwich.
Aside from Sandwich in Massachusetts (MA), USA, other towns/places that are named as such are:
Old Sandwich Town in Windsor, Ontario (Canada)

Sandwich, Illinois (U.S.)

Sandwich, Kent (England)

Sandwich, New Hampshire (U.S.)
The early settlers of Sandwich, Massachusetts were a mix of Pilgrims and Puritans who arrived in the area in the mid-17th century.
Among the early settlers were families such as:
the Hoxies

the Nyes

the Wing family
The cost of living in Barnstable County is higher than the national average, with housing costs being particularly high.
According to Livingcost.org (for one person on a per month basis):
$3,898 - average monthly salary (after tax)

$2,023 - average total cost of living (house rent included)

$745 - average total cost of living (excluding rent)
Sandwich has something for everyone.
It is known for its history, scenic beauty, and outdoor recreation, making the town a must-visit tourist destination on Cape Cod.
The best things to do in Sandwich are to explore the town's rich history, to enjoy some of the best beaches in New England, and to immerse yourself in its vibrant arts and culture scene.