The 15 Best Things To Do On Thanksgiving In NYC
Looking for the best things to do on thanksgiving in NYC? There's no shortage of activities and events to choose from, making the holiday season in NYC a truly magical time.
Whether you're a visitor or a local, you'll find plenty of options for delicious food, festive parades, and exciting events.
From the iconic Macy's Thanksgiving Day Parade to special holiday menus at some of the city's top restaurants, there's something for everyone to enjoy. In this article, we'll explore the best things to do on Thanksgiving in NYC.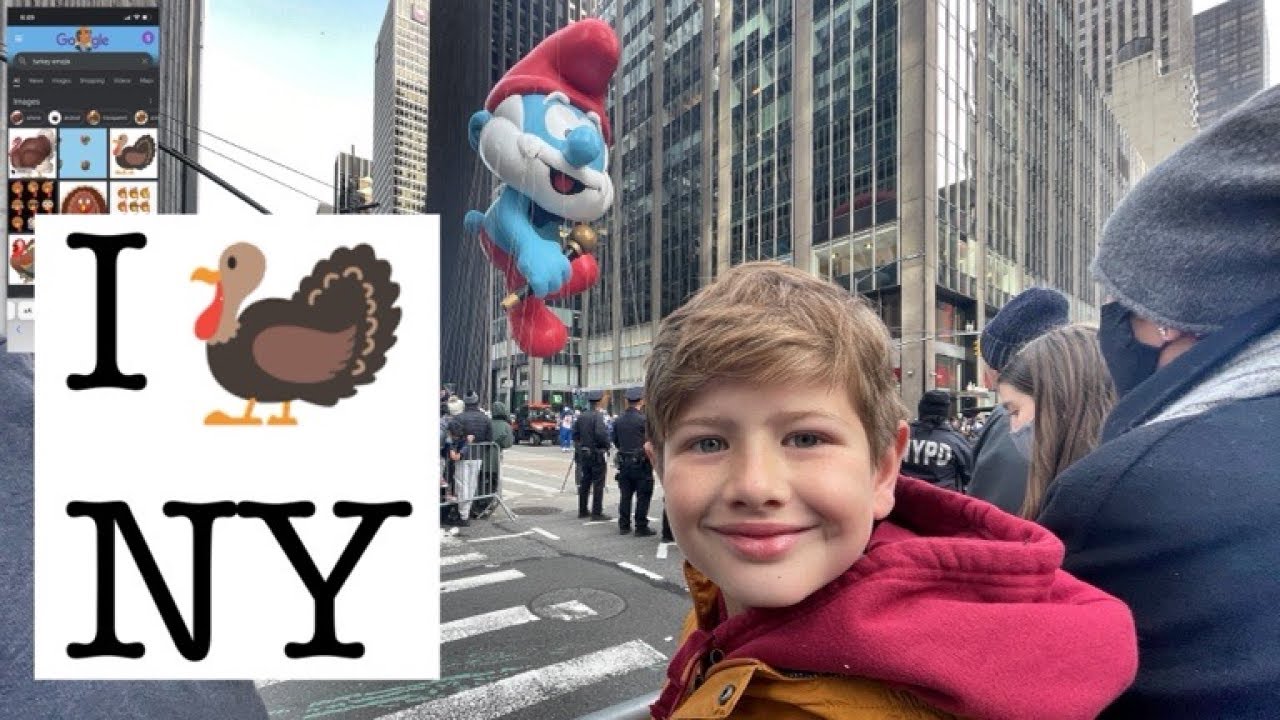 NYC Thanksgiving! Things to do in New York for the perfect Thanksgiving Day
COPYRIGHT_KICK: Published on https://kickerdaily.com/best-things-to-do-on-thanksgiving-in-nyc/ by - on 2023-04-26T08:47:10.805Z
One of the most iconic events of Thanksgiving in NYC is the Macy's Thanksgiving Day Parade. The parade, which began in 1924, features giant helium balloons, floats, marching bands, and performers.
The parade route runs for 2.5 miles and starts at 77th Street and Central Park West, then travels south along Central Park West, turns at Columbus Circle, continues along Central Park South, and ends at 6th Avenue and 34th Street in front of Macy's Herald Square.
Another must-see attraction during Thanksgiving in NYC is the Rockefeller Center Christmas Tree.
This massive tree, which is typically over 75 feet tall and adorned with tens of thousands of lights and ornaments, is a symbol of the holiday season in NYC.
The tree lighting ceremony typically takes place in late November and is accompanied by live performances.
Central Park is a beautiful place to take a stroll any time of year, but it's especially lovely during the fall season.
The park's foliage is ablaze with vibrant hues of red, orange, and yellow during November, making for a stunning backdrop to a leisurely walk. You can also rent a bike or take a horse-drawn carriage ride through the park.
New York City is known for its incredible food scene, and Thanksgiving is the perfect time to indulge in a delicious feast.
Many of the city's top restaurants offer special Thanksgiving menus featuring traditional dishes like roast turkey, stuffing, and pumpkin pie. Reservations are highly recommended, so be sure to book in advance.
During the holiday season, NYC is home to a variety of festive markets where you can shop for unique gifts and treats.
The Union Square Holiday Market, Columbus Circle Holiday Market, and Winter Village at Bryant Park are just a few of the markets you can visit to browse handmade crafts, artisanal foods, and more.
The American Museum of Natural History is a must-see destination for any visitor to New York City
The museum has an impressive collection of over 33 million specimens and artifacts, including dinosaur fossils, meteorites, and cultural artifacts from around the world.
On Thanksgiving Day, the museum offers special programs, including a holiday-themed planetarium show.
Broadway is a major attraction in New York City, and Thanksgiving Day is a great time to catch a show.
Many Broadway theaters offer matinee performances on Thanksgiving, so visitors can enjoy a festive afternoon or evening out. Popular shows include "The Lion King," "Wicked," and "Hamilton."
The High Line is a unique park located on an abandoned elevated railway track on the west side of Manhattan. The park offers stunning views of the city skyline and Hudson River, as well as a variety of art installations, gardens, and seating areas.
Visitors can enjoy a leisurely walk along the park's 1.45-mile path, which is especially lovely in the fall when the leaves change color.
Thanksgiving Day is an excellent time to take a cruise around Manhattan and see the city from a different perspective.
Several companies offer cruises that take visitors past iconic landmarks like the Statue of Liberty, the Brooklyn Bridge, and the Empire State Building.
Some cruises even include Thanksgiving dinner, so visitors can enjoy a meal while taking in the sights.
The Brooklyn Bridge is an iconic landmark that spans the East River, connecting Brooklyn to Manhattan. The bridge offers spectacular views of the city skyline, and walking across it is a great way to experience New York City.
Visitors can take a leisurely stroll across the bridge and enjoy the sights and sounds of the city, including street performers and vendors selling souvenirs.
Thanksgiving Day and football are inseparable, and there's no better place to enjoy the game than in NYC.
The National Football League (NFL) usually hosts two games on Thanksgiving Day, and you can catch them live on TV or head to one of the many sports bars in the city.
The atmosphere is electric, and the games are usually accompanied by delicious food and drinks.
The 9/11 Memorial and Museum is a must-visit attraction in NYC. The museum is dedicated to honoring the lives lost during the September 11, 2001 terrorist attacks, and it's a powerful and emotional experience.
Visitors can view exhibits that include artifacts, photos, videos, and personal stories from the day of the attacks.
The Radio City Christmas Spectacular is a world-famous show that has been running for almost a century.
The show is held at the Radio City Music Hall and features the iconic Rockettes, who perform high-energy dance routines, including the famous "Parade of the Wooden Soldiers." The show is a festive and fun-filled experience that's perfect for the entire family.
The Dyker Heights neighborhood in Brooklyn is known for its extravagant holiday light displays. Every year, residents go all out to decorate their homes with colorful lights, life-size Santas, and other festive decorations.
The best time to visit is after Thanksgiving when the lights are on full display, and the neighborhood turns into a winter wonderland.
Ice skating at Rockefeller Center is a quintessential New York City winter experience.
The rink is located in the heart of Midtown Manhattan, surrounded by the iconic Rockefeller Center Christmas Tree and stunning city skyscrapers.
Skating is available from October to April, and visitors can rent skates or bring their own.
Some traditional Thanksgiving events in NYC include the Macy's Thanksgiving Day Parade, the Turkey Trot, and the Thanksgiving Day Parade Balloon Inflation.
Yes, there are many restaurants in NYC that offer Thanksgiving-themed menus on Thanksgiving Day, such as The Smith, Del Frisco's Grille, and Bubby's.
Some family-friendly activities to do on Thanksgiving Day in NYC include ice skating at Rockefeller Center, visiting the Central Park Zoo, and watching the Thanksgiving Day Parade.
Yes, there are several Thanksgiving-related shows and performances in NYC, such as the Radio City Christmas Spectacular, the Nutcracker Ballet, and the Rockettes' Christmas show.
Some unique ways to spend Thanksgiving Day in NYC include taking a food tour of the city, visiting a local museum or gallery, or going on a holiday-themed walking tour.
There are plenty of exciting best things to do on Thanksgiving in NYC. From attending the Macy's Thanksgiving Day Parade to indulging in a delicious Thanksgiving feast, the city offers something for everyone.
You can also explore various attractions, go shopping, or take a stroll in one of the city's beautiful parks. With a little planning and research, you can make the most of your Thanksgiving holiday in the Big Apple.
So pack your bags, grab your coat, and get ready to enjoy the best things to do on Thanksgiving in NYC.
Share:
Twitter

|
Facebook

|
Linkedin