5 Places To Celebrate New Year In Bangkok
Celebrate New Year in Bangkok and immerse yourself in a unique and exciting cultural experience. Bangkok is one of the most popular destinations to ring in the New Year in Southeast Asia, with its vibrant nightlife, delicious food, and lively atmosphere.
Whether you're looking for a relaxed evening with family and friends or an all-night party, Bangkok has something to offer for everyone.
In this article, we'll explore the best ways to celebrate New Year in Bangkok and make your experience unforgettable.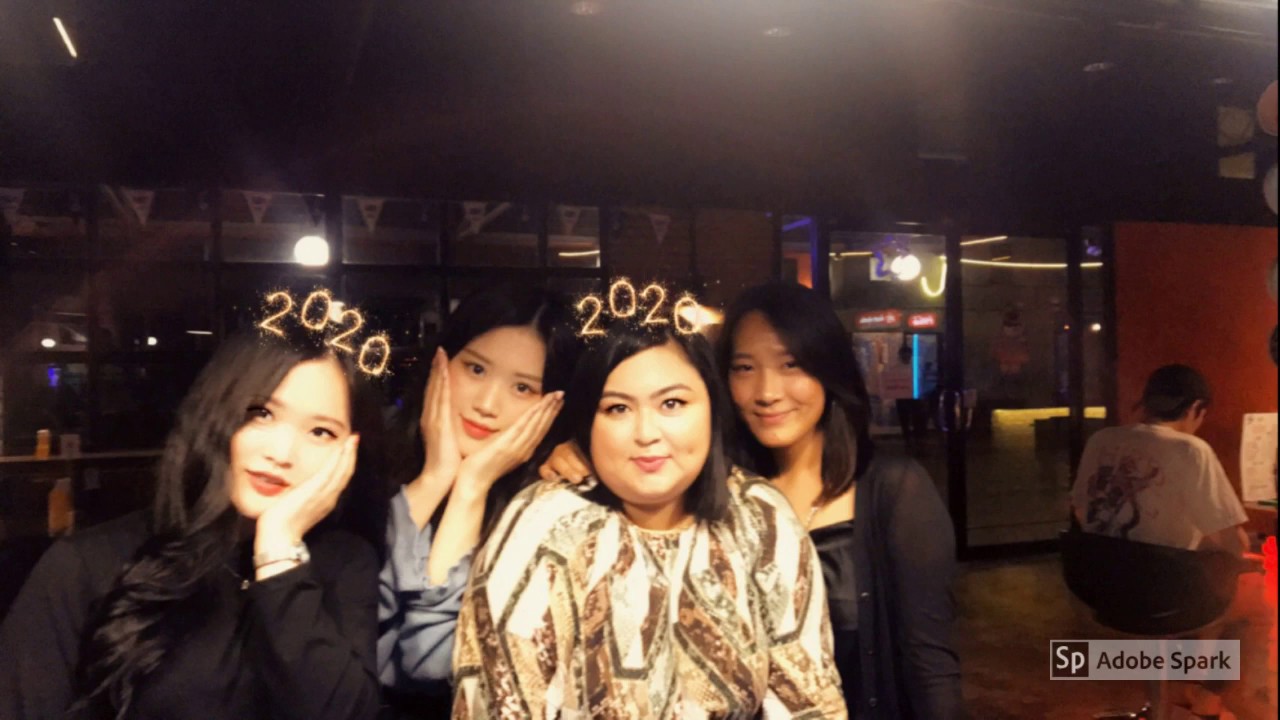 5 places to celebrate new year in Bangkok
COPYRIGHT_KICK: Published on https://kickerdaily.com/celebrate-new-year-in-bangkok/ by - on 2023-05-30T17:13:15.946Z
Khao San Road is one of the most famous streets in Bangkok and is a popular destination for travelers and backpackers from all over the world. This street is known for its vibrant atmosphere, street food, shopping, and nightlife.
It is a great place to celebrate New Year in Bangkok for those looking for a lively and energetic experience.
There are many street vendors selling delicious Thai food and refreshing drinks, making it a perfect spot for foodies. At night, the street comes alive with music and dancing, and partygoers can enjoy a range of bars and nightclubs.
During New Year's Eve, Khao San Road is packed with people celebrating and counting down the seconds to the New Year. The street is decorated with lights and decorations, adding to the festive atmosphere. Visitors can join in the celebrations, watch fireworks, and soak up the lively atmosphere.
Asiatique The Riverfront is another popular destination in Bangkok to celebrate New Year. It is a large open-air mall located on the banks of the Chao Phraya River. Asiatique has a unique atmosphere that combines old-world charm with modern entertainment.
During the New Year's Eve, Asiatique becomes a hub of activities, with live performances, music, and an impressive fireworks display over the river.
Here are some of the things you can do at Asiatique The Riverfront during New Year:
Asiatique hosts a variety of live music and performances throughout the night. You can enjoy traditional Thai dances, modern music, and other entertainment.
Asiatique has many shops selling souvenirs, clothing, and accessories. You can find unique gifts and souvenirs for your loved ones.
Asiatique has a wide range of restaurants and food stalls serving Thai and international cuisine. You can enjoy a delicious meal while watching the fireworks.
Asiatique has a giant Ferris wheel that provides a spectacular view of the city and the river. It's a perfect place for couples to take a romantic ride during the New Year.
Asiatique hosts a spectacular fireworks display over the Chao Phraya River at midnight. You can watch the fireworks from the waterfront or from the Ferris wheel.
Asiatique The Riverfront is a popular destination for tourists and locals alike during the New Year's Eve celebrations. It's a great place to experience the excitement and energy of Bangkok during this festive time.
CentralWorld Square is another popular destination for celebrating New Year's Eve in Bangkok. Located in the heart of the city, it is one of the largest shopping malls in the world and offers a variety of entertainment options for visitors.
On New Year's Eve, CentralWorld Square hosts a massive countdown party that is attended by thousands of locals and tourists.
The event features live music performances, light shows, and a stunning fireworks display at midnight. There are also plenty of food and drink vendors throughout the square, making it easy to grab a bite or a drink while you enjoy the festivities.
The party typically starts around 6pm and goes on until well after midnight, so be prepared for a long night of celebration.
One thing to keep in mind if you're planning to celebrate New Year at CentralWorld Square is that it can get very crowded, so it's best to arrive early if you want to get a good spot to view the fireworks.
It's also a good idea to dress comfortably and be prepared for the warm and humid weather that is typical in Bangkok at this time of year.
ICONSIAM is a luxury shopping mall located on the banks of the Chao Phraya River in Bangkok, Thailand. It opened in November 2018 and has since become a popular destination for locals and tourists alike.
During the New Year's Eve celebrations, ICONSIAM hosts a spectacular event with live music, dance performances, and a dazzling fireworks display over the river.
The festivities start in the afternoon and continue until well past midnight, making it one of the longest and most exciting New Year's Eve celebrations in Bangkok.
Apart from the New Year's Eve celebrations, ICONSIAM is also known for its world-class shopping, dining, and entertainment offerings. The mall features over 500 stores, including luxury brands such as Louis Vuitton, Gucci, and Chanel.
It also has a variety of restaurants serving both local and international cuisine, as well as a cinema and an art gallery showcasing the works of local artists.
One of the most unique features of ICONSIAM is its "SookSiam" zone, which showcases the traditional culture and lifestyle of Thailand's four main regions: the north, northeast, central, and south. Visitors can experience everything from traditional dance performances to local handicrafts and street food.
Overall, ICONSIAM is a must-visit destination for anyone looking to celebrate the New Year in Bangkok in style or to experience the city's vibrant shopping and entertainment scene.
The Rooftop Bar at Banyan Tree Bangkok is a luxurious rooftop bar that offers stunning views of Bangkok's skyline. Located on the 61st floor of the Banyan Tree Hotel, the bar features a chic and sophisticated ambiance that is perfect for celebrating New Year's Eve.
Guests can enjoy signature cocktails and a wide selection of fine wines while taking in the panoramic views of the city. The bar also offers a range of delicious appetizers and snacks that are perfect for sharing with friends or loved ones.
On New Year's Eve, the Rooftop Bar hosts a special celebration that includes a live DJ, dancing, and a spectacular fireworks display. The bar is usually very popular during this time of year, so it is recommended that you make reservations well in advance to secure a spot.
Whether you're looking for a romantic night out with your significant other or a fun evening with friends, the Rooftop Bar at Banyan Tree Bangkok is an excellent choice for celebrating New Year's Eve in style.
There are several spots to watch the New Year's Eve fireworks in Bangkok. Some popular locations include Asiatique The Riverfront, CentralWorld, and ICONSIAM.
The traditional Thai New Year's Eve, also known as "Songkran," is celebrated in April. However, on December 31st, many Thai people will gather with family and friends for a festive meal and to participate in Buddhist rituals, such as making merit at the temple.
There is no strict dress code for celebrating New Year's Eve in Bangkok, but many people opt for festive or party attire. Be sure to check the dress code if you are planning to attend a specific event or party.
On New Year's Eve, Bangkok's public transportation systems such as the BTS Skytrain and MRT subway typically operate later than usual. Taxis and ride-hailing services are also widely available but expect heavy traffic and delays.
Yes, there are several cultural events to celebrate New Year in Bangkok. One example is the Countdown at Wat Arun, where visitors can participate in traditional Thai ceremonies and performances before the midnight countdown and fireworks display.
Celebrating New Year in Bangkok is an unforgettable experience that is not to be missed. From the lively street parties to the spectacular fireworks displays, there is something for everyone to enjoy.
With the city's rich cultural heritage, delicious cuisine, and warm hospitality, it is no wonder that Bangkok is one of the top destinations in the world to ring in the New Year.
Whether you are traveling with friends or family, or embarking on a solo adventure, Bangkok promises to deliver an unforgettable New Year's celebration.
Share:
Twitter

|
Facebook

|
Linkedin