Hacienda Binay - Half The Size Of A Major Philippine City
Elegant mansions, a swimming pool that you can find in world class resorts, a garage that can accommodate 40 cars and what do you get? Hacienda Binay - a 350-hectare property allegedly owned by the Philippine vice president and his family. The controversy? They used money purportedly earned anomalously to fund its construction.
Mar 30, 2023
179 Shares
2707 Views
There is this magnificent piece of property with incredible facilities known as
Hacienda Binay
sitting somewhere in the Province of Batangas.
If the name sounds familiar, it happens to be the surname of a popular political family: the Binays of Makati.
What makes Hacienda Binay interesting - and intriguing?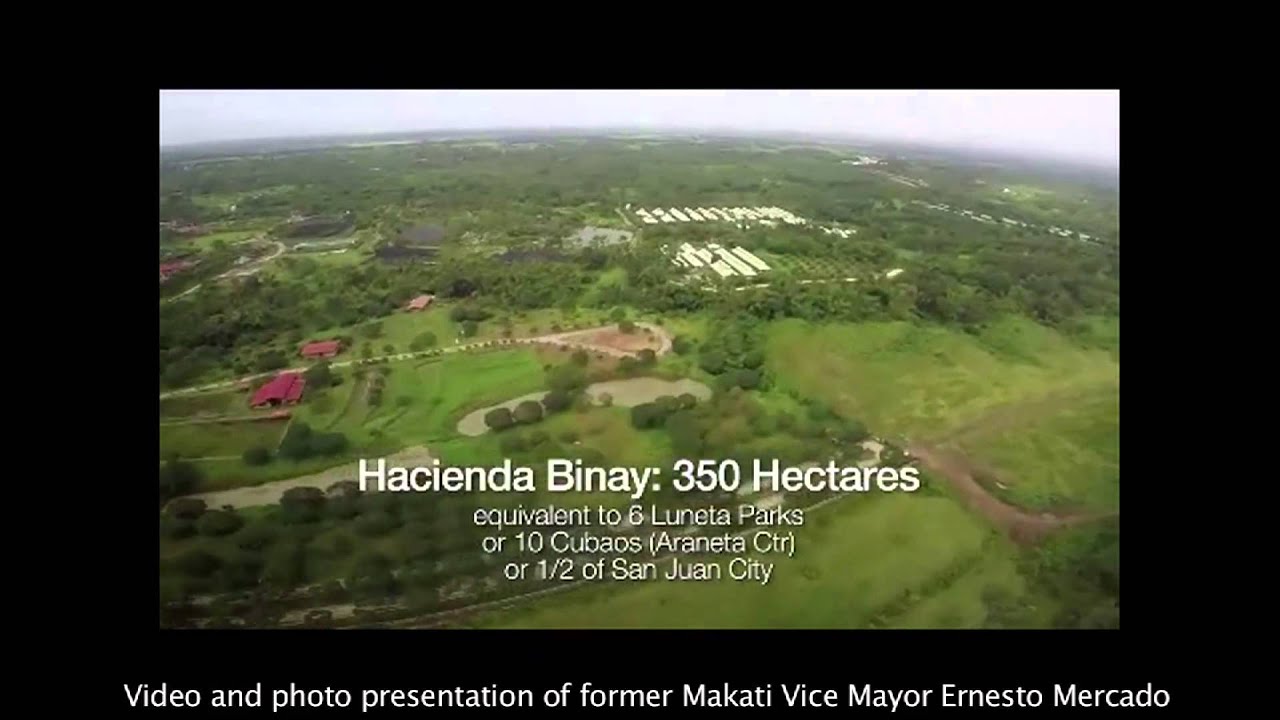 Take a few moments to imagine a sprawling piece of property - 350 hectares - with breathtaking features and facilities that include the following:
palatial residential houses

a 40-car garage

a resort-style swimming pool

separate staff quarters

a London-inspired maze park

a farm for imported orchids

a horse ranch

a 20-house air-conditioned piggery

a man-made lagoon (which, from a video clip, appeared to be a heart-shaped one)
That, as claimed by former Makati Vice Mayor Ernesto Mercado, is part of Hacienda Binay, located in the Municipality of Rosario in Batangas.
An ANC report estimated it to be worth a cool PHP1.2 billion.
"Hacienda" is a Spanish term that loosely translates to "large estate."
PhilStar mentioned three fascinating tidbits of information regarding the alleged Binay family's property:
around ten times the size of the Araneta Center in Cubao, Quezon City

about six times larger than Rizal Park (Luneta) in Ermita, Manila

about half as large as San Juan City
Mercado rode a helicopter to make a recorded aerial survey of the said property. He then presented the video before the Senate Blue Ribbon Committee.
The camp of VP Binay acknowledged earlier this week that a helicopter indeed flew over the property being investigated now by the Senate.
It also said that they assumed that the helicopter was doing an aerial inspection. In addition, the vice president's camp claimed that the size of the property was only nine hectares.
Mercado didn't deny that he was aboard the said helicopter as well as the purpose of that helicopter ride. He likewise affirmed that Hacienda Binay was 350 hectares big, not nine hectares.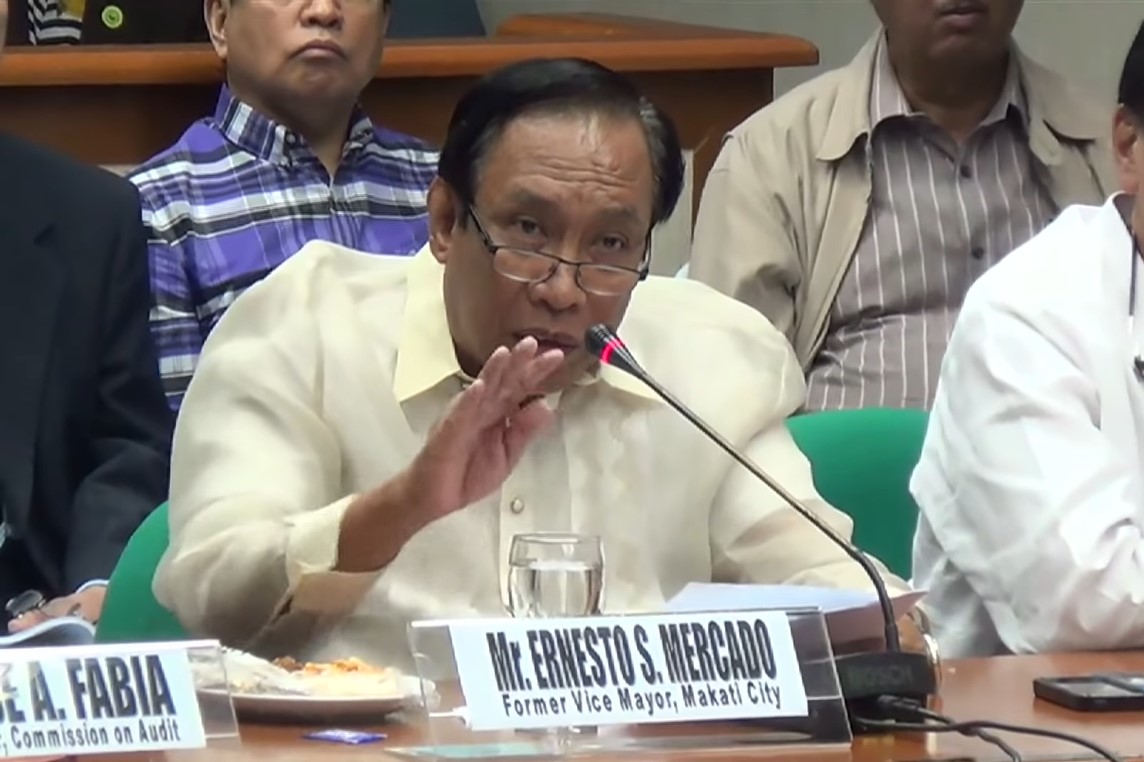 Former Makati Vice Mayor Ernesto Mercado gestures with his right hand as he talks during a Senate hearing
Based on an Inquirer report, Mercado accused VP Binay that the latter made huge amounts of money from kickbacks back when he was still serving as mayor of Makati.
Those alleged kickbacks funded the construction and development of Hacienda Binay in Rosario, Batangas.
This company happened to be the same one behind several construction projects in Makati, including the controversial PHP1.56-billion Makati City Hall Parking Building II.
The Inquirer reported that according to one of the claims made by Mercado, the Binay family owe Hilmarc's money amounting to several millions of pesos because of the construction of the said Batangas property.
Another claim was that Mercado would personally deliver the kickbacks at the family residence of the Binay.
Moreover, Elenita Binay, the VP's wife and a former Makati mayor herself, would often not like it when payment for Hilmarc's would be taken from the kickbacks, according to Mercado.
Mercado also said that to make up for Hilmarc's financial loss over the construction of Hacienda Binay, the company increased the price of its services.