We've all signed up for email lists in the past that turned out to be entirely spam. These kinds of emails fill up your inbox and make it more difficult to organize your messages. So,
how to permanently stop spam emails on Gmail
?
You're going to need assistance because inboxes are flooded with millions of spam emails every day, and getting rid of them can be a laborious effort. Spam can be sent to you for a number of reasons. To start, you sign up for email notifications when you really don't need to.
Your email may have been sold to a business in order to build a mailing list, which would account for the sporadic spam you get. Or perhaps some businesses have had their emails completely hacked.
In Gmail, we all want to stop unsolicited emails and have a clean, organized inbox. Throughout this post, you will learn how to permanently stop spam emails on Gmail and how to use Gmail's practical features to avoid spam emails and swiftly declutter your mailbox.
In Gmail, you can stop spam in several different ways. All of these are quite simple to complete and will quickly clean out your mailbox. To permanently get rid of spam, just follow the simple guidelines below.
Spam emails are one of the most frustrating issues Gmail users have to deal with. In reality, that is the annoying factor in the rapid overuse of Gmail storage. Well, if your storage is running low, the first thing you should do is remove any spam emails you have and then permanently ban them.
It is now simple to delete unwanted emails. Simply select them and press the delete button. How do you, however, stop spam emails? There are a few simple ways to accomplish it as well.
Here are some easy tips to stop spam emails right away if you are feeling overrun by the volume in your inbox.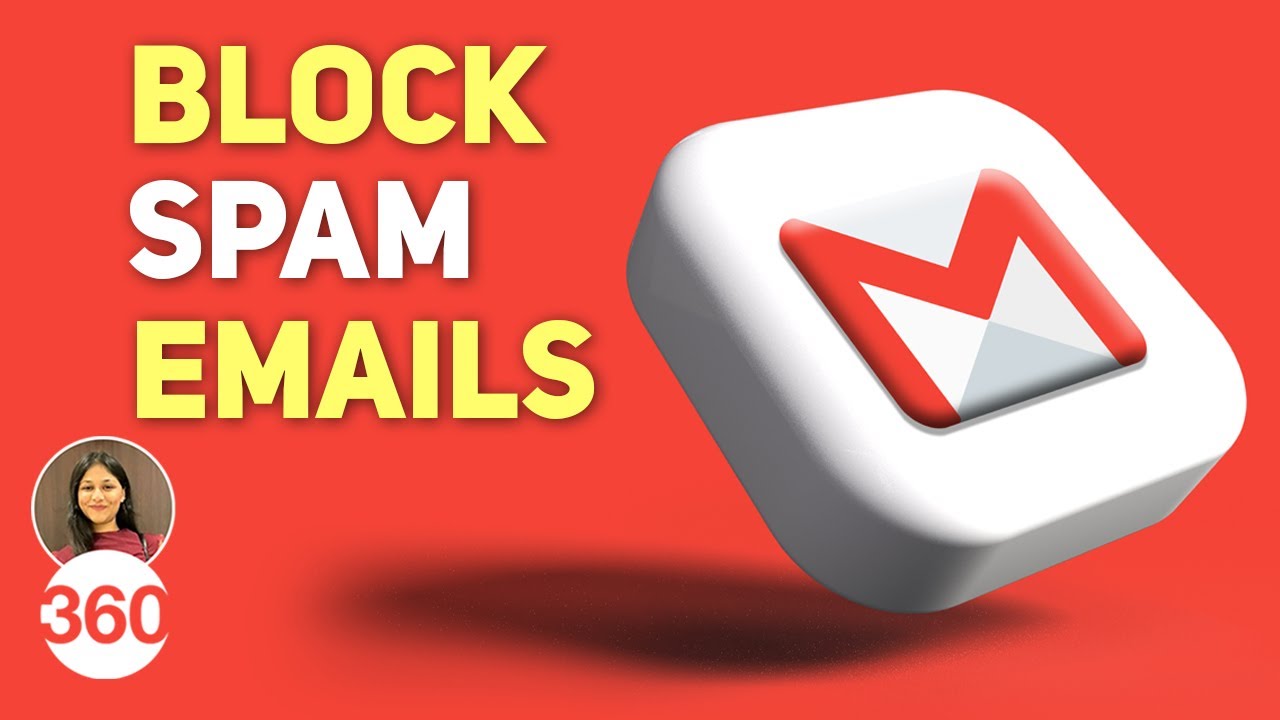 #OhLikeThat: 3 Ways to Permanently Stop Spam Emails in Gmail😎
Here are instructions on how to report messages as spam in Gmail using a web browser or an iPhone. All you have to do to instantly block spam emails in Gmail's online client is:
View a message you believe to be spam.

Hover your cursor over the exclamation point at the top.

To report spam, click.

Done! Hopefully, Gmail will now take action on this complaint and cease sending you these messages.

To be safe, you can always block the sender if necessary.
You could try unsubscribing from any messages you no longer want to receive information from before you report or block senders. Or perhaps this email sender sends way too many emails.
You only need to find the unsubscribe link. This can also be hard because senders often hide links to reduce the number of people who unsubscribe.
If there isn't a link in the message's body, you can typically find a Gmail unsubscribe button at the bottom of the page or in the email's header drop-down menu.
Just click "unsubscribe" and follow the on-screen instructions. You may be prompted to provide additional information, or Gmail may direct you to a page where you can unsubscribe (learn more about unsubscribing from emails on Gmail).
Blocking senders is an easy technique to stop spam in Gmail!
Open a message that came from an unwanted sender.

In the right corner, tap the three-dot menu.

Decide on Block Name.
Anytime you want, you can unblock and block senders. Senders who have been blocked from sending you communications are no longer able to do so right away. It is a fantastic approach to preventing any shady spam from getting into your mailbox.
With the help of several incredibly useful filters in Gmail, you may automatically move any emails wherever you choose. This is the procedure:
Start the desired message.

Press the three-dot menu.

Select "Filter messages similar to this."

After that, you are taken to a pop-up advanced search page.

Fill out each and every field that appears. You can select to filter all mail, a specific subject, or size, for instance.

Decide what to do with these emails at this point. For instance, you could delete them, mark them as read, or bypass the inbox. This prevents spam emails from showing up in your primary email list.

Make sure you stay on top of filtering, blocking unwanted senders, and eliminating spam. Otherwise, your email will be cluttered once again before you realize it!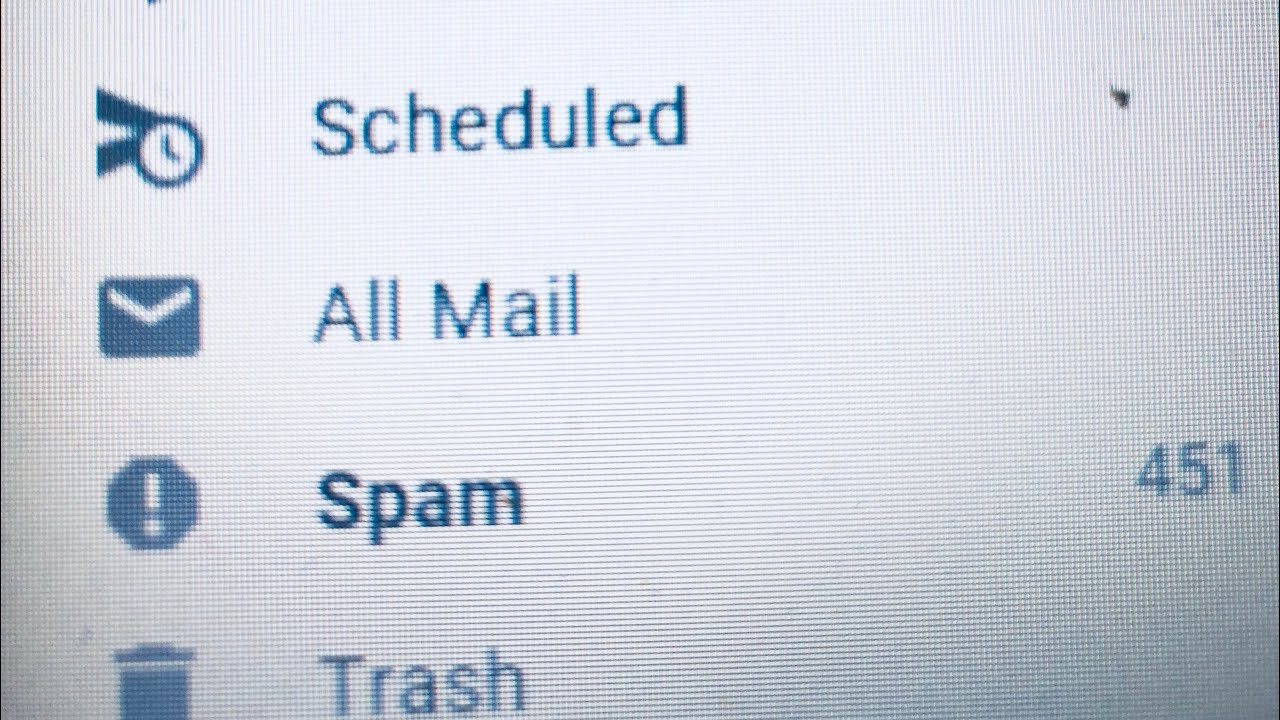 How to Stop Spam Emails in Gmail
Yes, spam emails can be blocked, and doing so is simple. On most email providers, you can do this with just a few clicks. In the majority of situations, you can begin by going to the email message itself. To access more choices, click "settings," "more," or the three dots from that point on.
So here are five easy steps you may take to reduce spam emails:
Mark this as spam.

Eliminate spam emails.

Protect the privacy of your email address.

Utilize an outside spam filter.

Your email address should be updated.

Remove yourself from email lists.
If you've noticed a significant increase in the number of spam emails arriving in your account, it's likely that your address was included on a list that was recently sold to one or more scammers.
Dispatch the message. To block [sender], click.
Connect your Gmail account to the Gmail website.

Select the tool icon located next to your profile picture.

Choosing "See All Settings."

Find and click "Filters and blocked addresses" on the main settings tab after opening the complete settings menu.
Do you want Gmail to be free of spam? Your Gmail inbox may fill up with unsolicited emails or spam over time if you utilize your Gmail account for all of your commercial and social sign-ups, including Facebook, Tagged, Dropbox, and other websites.
This article shows you how to permanently stop spam emails on Gmail and keep your inbox structured so that you can keep track of undesirable communications. By eliminating advertising, you may also improve and clean up your Gmail experience.