Every girl wants to be a model for Victoria's Secret, and
Josie Canseco
is no different. She reached her goal by making her debut in the 2018 Victoria's Secret Fashion Show.
She has done similar work for both Sherri Hill and Playboy. She is also a well-known person on the internet who has a lot of fans on social media.
In this article, we've put together everything we know about Josie Canseco, including her biography, career, net worth, status in a relationship, and many other things. Scroll down to find out more about her.
| | |
| --- | --- |
| Name | Josie Canseco |
| Birthday | November 5, 1996 |
| Profession | Model |
| Father | Jose Canseco |
| Mother | Jessica Canseco |
Josie Canseco is from the United States. She is the only child of Jose Canseco, who used to play baseball in MLB, and Jessica Canseco, who used to be a model.
Since she grew up with her mother, who was a well-known fashion designer at the time, it was only natural for Josie to become interested in modeling. She was pretty young when she started modeling for brands.
Later, she moved to New York to turn her hobby into a job. Josie is also very good at dancing. She and her mother have been on a few reality shows together.
She got her big break as a model when Playboy named her "Playmate of the Month." Later, she became a "Victoria's Secret Angel." Josie is said to have dated Mike Stud. She is said to be dating Brody Jenner at the moment.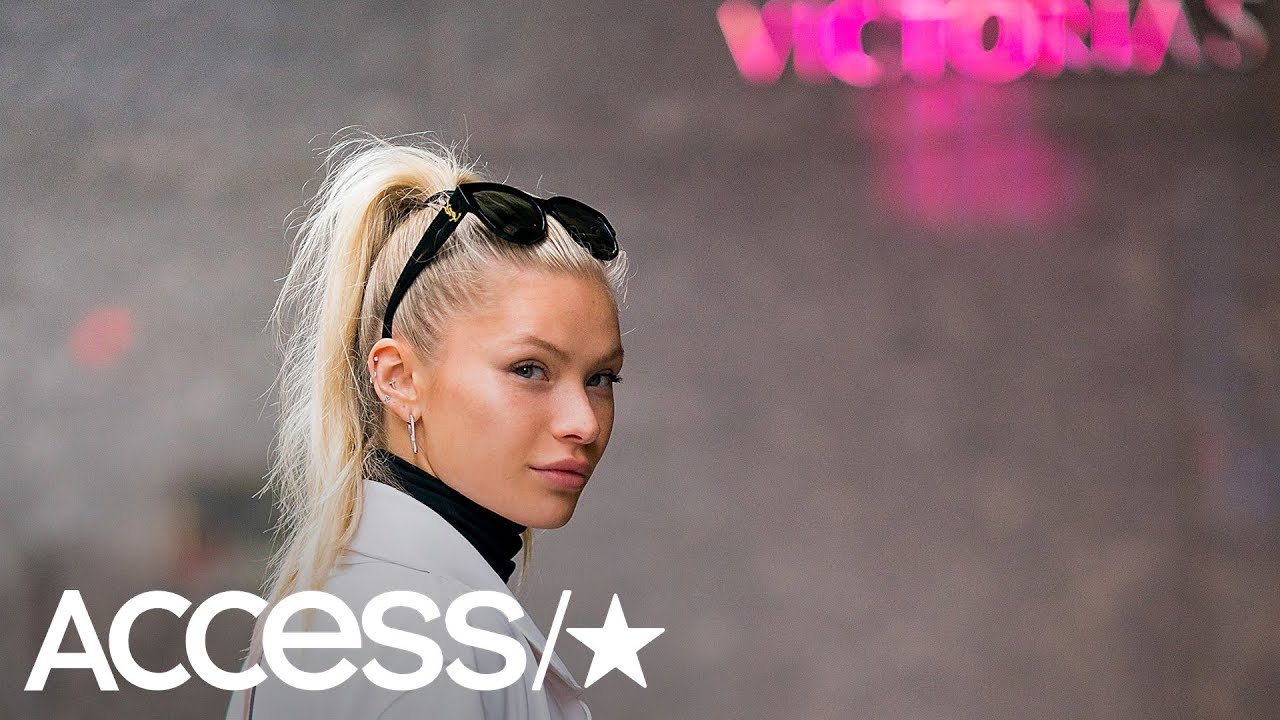 Jose Canseco's Daughter Josie Earns Her Wings As A Victoria's Secret Angel! | Access
Josie began modeling when she was 15 years old. She was a good dancer and had been dancing for 12 years, but she never thought of it as a way to make a living. Josie has been a teen model for companies like Kohl's and Hollister.
Josie had a chance to do a modeling photo shoot, which helped her get jobs with a few modeling agencies. Josie finally got an agent when she was almost done with school. Then she moved to New York and became a model for the first time. Josie signed with "Next Models" when she was 17 years old.
Josie's first job as a model in New York was for "Love Magazine." Then, she and her mother were both on the VH1 reality show "Hollywood Exes." Josie was in the second season of the YouTube show "Summer Break" in 2014.
The next year, Josie was in the music video for "Here for You" by Kygo, which also starred Ella Henderson. Josie and her model friend Charlotte D'Alessio, who was born in Canada, got a lot of attention after a picture of them taken by Bryant Enslava at the "Coachella Music Festival" went viral.
Josie got offers from all the top modeling agencies to work with them. She then tried out for the 2016 swimsuit issue of "Sports Illustrated." She was the "Playboy Playmate of the Month" for June 2016 that year. Henrik Purienne, a South African photographer, took her picture for the cover of the book.
Josie and her mother appeared together again on a Lifetime reality show called "The Mother/Daughter Experiment:
Celebrity
Edition." The show is about six famous mother-daughter pairs who go to therapy to fix their broken relationships.
In June 2017, Josie walked in the Moschino resort show and was in a few Victoria's Secret PINK collection ads that hinted at her future runway shows for the brand. Josie was seen at the casting call for this year's "Victoria's Secret Fashion Show" in August 2017.
She told her fans that she couldn't make it to the runway by sending out a "tweet." That might have been her first appearance as a "Victoria's Secret Angel." In 2018, she finally walked in the Victoria's Secret Fashion Show. Josie has also modeled for designer Sherri Hill.
Josie Canseco is 5 feet 9 inches (1.7 m) tall and weighs about 60 kg (132 lb). She has a slim build. In the same way, her breasts are 34 inches, her waist is 23 inches, and her hips are 35 inches.
Aside from that, her eyes are blue and her hair is blonde. She also wears size 8US or 39EU shoes, a size 33B bra, and a size 32 EU or 2US dress.
After breaking up with American rapper Michael Seander, with whom she had been together for four years, she finally found something new to do. Canseco has been dating Brody Jenner, a handsome model, TV star, and DJ, for the past few months.
During a press tour for New York Hills, Brandon Lee and Frankie Delgado introduced the two at a hotel party. Since then, the two have spent time together and even kissed in front of other people.
Sources say that on August 16, 2019, the actor Adrien Brody and Victoria's Secret model were seen kissing and cuddling. She has started making fun of Brody in public at the 1720 warehouse club in downtown Los Angeles, where he is a DJ. After that, the couple was taken outside and walked while kissing.
Around January 2020, Josie Canseco and Logan Paul started dating. After only a month, the couple broke up. Josie Canseco was seen with Logan Paul at Mike Majlak's birthday party in January 2021. This made some fans wonder if the two were back together.
Josie talked about her relationship with Logan on the Between Good & Evil podcast. She said that they broke up at first because they didn't see a future for themselves together.
But the model says that things are different now and hints that they are working things out together. Josie said she doesn't know where they are right now, but they're still helping each other figure it out.
Josie is a well-known American star with a net worth of $2 million, which is a lot of money. It is not surprising that a well-known model would have a lot of money. But her salary has not yet been made public.
Josephine Marie Canseco is an Internet star and model from the United States. She is the daughter of former MLB outfielder and designated hitter Jose Canseco and former model Jessica Canseco (née Sekely). She has half Cuban roots.
Canseco and her friend, the Canadian-born model Charlotte D'Alessio, were found at the Coachella Music Festival. Photographer Bryant Eslava took pictures of the two of them, and those pictures went viral. Before her shoot with Playboy, she tried out for the 2016 Sports Illustrated Swimsuit Issue.
Jose Canseco used to play baseball professionally. His daughter, Josie Canseco, is the daughter of reality TV star and businesswoman Jessica Canseco, who has a $2 million net worth. Jessica first became well-known when she was 16 and her mother was on the reality TV show "Hollywood Exes."
Josie Canseco is an American who stars on reality TV shows. Josie Canseco is the daughter of Jose Canseco, a former major league baseball player, and Jessica Canseco, a reality TV star and businesswoman.
Jessica first became well-known when she was 16 and her mother was on the reality TV show "Hollywood Exes." In November 2018, it came out that Victoria's Secret had hired Josie Canseco as an Angel.