When
Lea Salonga sings
A Whole New World
after two decades of not doing so, what can the public expect?
No less than a soulful performance, which took the world by storm, so to speak. The classical vocal group Il Divo joined her in singing the Disney classic.
Various American entertainment shows such as Entertainment Tonight and MTV praised the said performance. BroadwayWorld.com was one of those sites that gave good reviews.
So, that's basically what happens when Lea Salonga sings
A Whole New World
.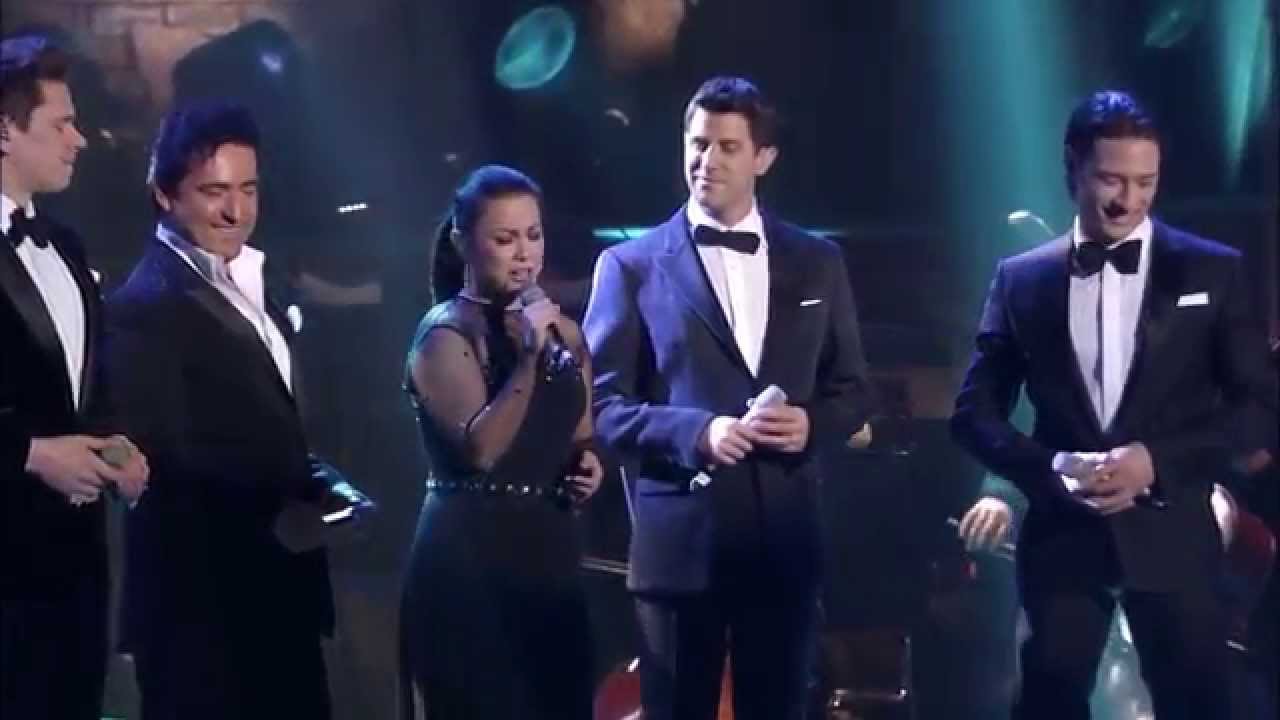 IL DIVO & Lea Salonga "A Whole New World" 10-3-2014
A video of Leah Salonga and Il Divo singing
A Whole New World
was shared online sometime in April 2014.
It immediately captured the interest of the public once it became online, particularly when Salonga embarked on her concert tour in Europe, which commenced in the last week of September.
One of the figures in the international entertainment industry who raved about Salonga's rendition was Bonnie Fuller.
In the site Hollywood Life (est. 2009), Fuller, its Canadian CEO and editor-in-chief, wrote how Salonga "sounds exactly the same 21 years later!"
Fuller, who was also once the EIC of Cosmopolitan and Glamour, added:
"

"

The woman behind 'Aladdin's' Princess Jasmine can still really rock!

- Bonnie Fuller
Fuller's article further said that anyone who saw
Aladdin
and then saw that video of her latest rendition would definitely fall in love once more with both the song and the film.
When Lea Salonga sings
A Whole New World
, it never fails to captivate listeners.
The Filipino Tony Award winner and Broadway star was around 20-21 years old when she first recorded this popular ballad. Salonga's 43 when she performed it with Il Divo.
Writing for ET Online, Los Angeles-based
correspondent
John Boone commended that Salonga "still sounds just as lovely" as she did in 1992.
Walt Disney released the 90-minute
Aladdin
in the U.S. in November 1992.
The movie tells the story of Jasmine, the daughter of a sultan (equivalent of a king), who fell in love with a commoner named Aladdin. He became rich because of a genie (a kind of spirit that grants someone's wishes), voiced by Robin Williams (1951-2014).
When Leah Salonga sings
A Whole New World
, people are reminded again of her being the singing voice of Princess Jasmine in
Aladdin
.
American actor-singer Brad Kane sang the title character.
A Whole New World
, written by Tim Price and composed by Alan Menken, won Best Original Song at the 1993 Academy Awards.
Salonga is also the singing voice of Fa Mulan in
Mulan (1998)
and
Mulan II (2004)
. In 2011, The Walt Disney Company inducted her as a "Disney Legend."
Going back to her performance with Il Divo, a certain Reiko Tomiyama wrote this comment on YouTube:
"

"

This performance was perfect. Leah, as always, was flawless. I can't believe it's been more than ten years since 'Aladdin' was released; yet, her voice still sounds the same. Clear and angelic.

- Reiko Tomiyama
Tomiyama added that Salonga's co-performers probably found her singing remarkable as well:
"

"

She is so amazing. I'm pretty sure Il Divo was just as impressed with her vocal skills.

- Reiko Tomiyama
In the Philippines, she was picked to be one of the judges in the
country's edition
of the popular reality singing contest
The Voice
.
Indeed, when Lea Salonga sings
A Whole New World
, it feels like a magic carpet ride.