Tiffany Customers Ditching Blue Bags For Plain Ones As NYC Crime Soars
The Tiffany customers ditching blue bags for plain ones. With crime on the rise, luxury stores on Fifth and Madison Avenue are now providing plain white paper bags to customers to cover their high-end purchases.
The basic sacks conceal the companies' characteristic shopping bags, which can be a target for thieves (think Hermès orange, Tiffany blue, and Cartier red).
"You don't want to attract attention," said Lavi Rudnick, 38, a fashion designer who was exploring Hermès' Madison Avenue flagship shop with his wife, Julie, on Friday.
After spending over $3,000 on a handbag and scarves, the couple chose to conceal their purchases in a white paper bag. The flash of distinctive orange peeking out from the margins could only be seen by a trained eye.
COPYRIGHT_KICK: Published on https://kickerdaily.com/tiffany-customers-ditching-blue-bags-for-plain-ones/ by - on 2023-05-22T02:16:20.090Z
The pair, who live in Williamsburg, said they have recently taken extra precautions. Julie told The Post:
"

"

We're hesitant to wear nicer things — like nice watches [in public]. I know crime is up; if I'm in the subway, I hide everything.- Julie
There were 148 grand larceny complaints in the previous 28 days through May 14 in the Midtown North precinct, which is home to Fifth Avenue flagships such as Tiffany's, Cartier, and Louis Vuitton, a 94% increase from two years ago; and 132 complaints in the 19th Precinct, which is home to Madison Avenue flagship Hermès, a 55% increase.
Manny Ferrer, a sales assistant at Bergdorf Goodman who has worked in the luxury handbag department for a decade, told The Post that he was assaulted last Monday at about 10 a.m. on his way to work from Port Authority.
"I noticed a man lunge at a woman and hit her shoulder hard to the point where she was hurt. She stumbled a little and kept walking," he recounted.
"

"

Then, boom, he hit me on the side [of the face] … he's screaming at me, 'Go ahead, call 911!' The police came. My ear was swollen. Thank God he didn't pull out a knife. I was shaken up.- Manny Ferrer
While he said his department didn't offer the white bags, he thought they seemed "generally a good idea."
Meanwhile, a Hermès employee told The Post that the white bags are given to customers who buy expensive products "just for discretion if you're walking the streets."
An employee at the freshly reopened Tiffany & Co. flagship at 57th Street and Fifth Avenue told The Post that white bags are accessible to clients who ask for them, as was an employee at Louis Vuitton's Fifth Avenue flagship.
In an email, Melissa O'Connor, president and CEO of the Retail Council of New York State, told The Post that stores have increased asset-protection policies such as trained security guards, but she cautions that "That alone will not solve the challenges facing retailers."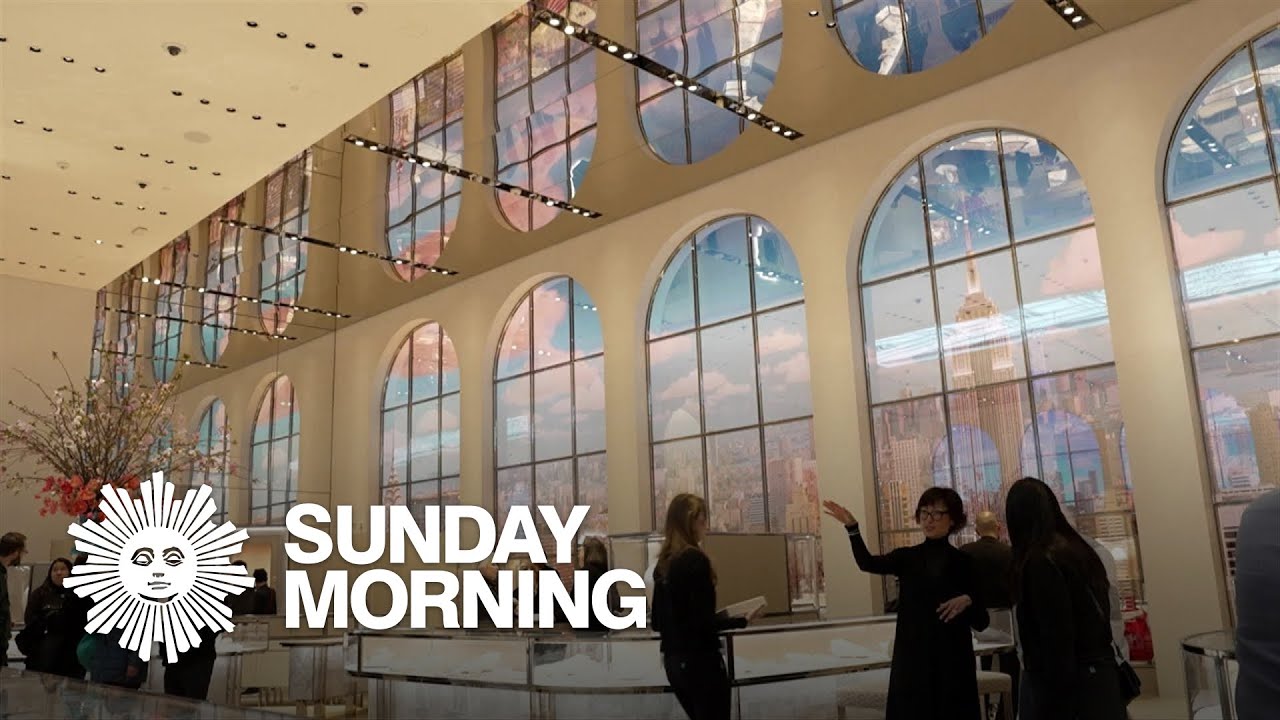 Tiffany's new jewel of a store
O'Connor stated, "Stores have had no choice but to think creatively and invest in security measures, as retail theft complaints in the city have increased by 77% over the past five years.
"We have spent an extraordinary amount of time as an industry focusing on solutions to reverse this trend, while also prioritizing the safety of employees and customers."
Mayor Adams outlined his administration's effort to curb retail theft, which increased by 44% between 2021 and 2022.
Jose, a recent Fordham graduate who declined to provide The Post his last name, strolled out of Cartier on Fifth Avenue Thursday evening with a $500 pen.
He had it hidden inside the store's white bag.
"I think it's pretty smart, honestly," he said of the trend.
"I've seen people get things swiped while studying here so it's a good call to use the white bags. It feels safer."
Share:
Twitter

|
Facebook

|
Linkedin